Lowest Cashless Payment Transaction Fees for Restaurants in Singapore
A brief comparison on cashless payment transaction fees in Singapore.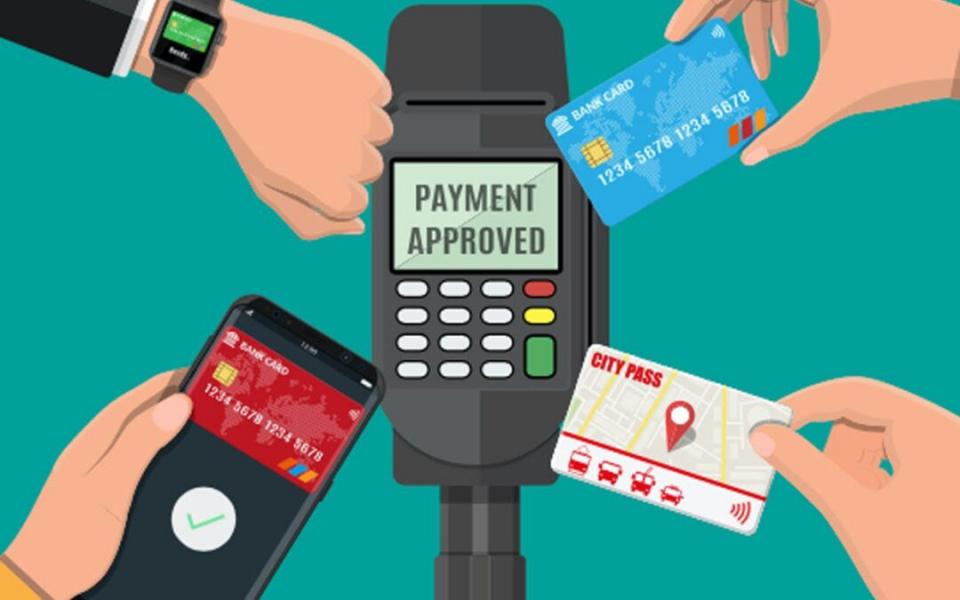 Singapore is quickly becoming the driving force for cashless payments in Southeast Asia.

With almost 80% of Singaporeans using cashless payments in exchange for goods and services, Singapore is a country where there is a very high adoption of digital wallets by merchants too.
In fact, over 6,000 stall owners in hawker centres and markets have embraced cashless payments technology, with many more joining everyday.
With many merchants adopting cashless payment methods, it is not surprising to see a number of cashless payment providers charging ultra-competitive fees to obtain a larger share of this space.
Below are a list of cashless payment methods that are quickly becoming very popular in Singapore.
Credit / Debit Cards
Credit and debit cards are currently the most popular payment method(s) in Singapore, with over 70% of the population utilizing debit/credit cards for e-commerce, mobile, or cashless payments.
One of the reasons why card payments are so popular in Singapore is due to the fact that the country is an international hub for business, bringing in people from all over the world who prefer using the default Visa and Mastercard as their method for payment.
On average, merchant fees for debit/credit cards range from 2.5% to 4%, depending on the provider.
GrabPay (Digital Wallet)
Arguably one of the most popular ones in this region, GrabPay is part of the Grab Platform ecosystem; enabling users to book rides, dining, and also grocery shopping.
GrabPay has all the functions of a modern Point of Sale (POS) system. Transactions are captured real-time (as well as the details of the transaction), and you can review the daily and monthly transactions in aggregate or by detail.
GrabPay's transaction fees are one of the lowest out there. Their transaction fees are only 1% + GST. It essentially means, the transaction fees are $1.07 on a $100 bill.


FavePay
FavePay is a cashless payments aggregator coupled with loyalty capabilities.
What makes FavePay different is an additional feature that lets merchants offer "Cashback" to customers. This feature entices customers to return and drives customer loyalty.
FavePay's transaction fees are similar to GrabPay's transaction fees (1% + GST), but with the addition of cashback that is withheld from merchants.
Assuming there's a 5% cash back, the transaction fees will be $6.07 on a $100 bill:
1% commission fee = $1
GST at 7% = $0.07
Cashback at 5% = $5
Merchant take home = $6.07
Do take note that the cashback is payable on the transaction fees regardless if the customer returns in the future to utilize it.
WeChat Pay & AliPay
It may be prudent for merchants setting up WeChat Pay & AliPay as Singapore has a high number of Chinese tourists (pre-COVID19) coming over regularly. Having a cashless payment method which they are familiar with is advantageous.
However, setting up WeChat Pay & Alipay is not so straightforward in comparison to other regional cashless payment providers. Merchants will have to engage with a third party payment service provider in receiving monies in the local currency as both WeChat Pay & AliPay customers pay in RMB.
This service provided from third party providers comes at a small additional fee. For example, Adyen takes a fee of 3% + $0.12 for each transaction.
With cashless payments gaining popularity among customers and with the Monetary Authority of Singapore (MAS) championing the country to be a cashless payment society, perhaps it's time that we adopt cashless payments as a primary method of receiving payments from providing goods and(or) services to customers to cater to these needs.
News, Insights, and Resources from Beepmix.
There are a few advantages of having your own store brand which may have been overlooked by many businesses.
The benefits of using cashless payments far outweigh the cost of not using it.
A brief outlook on the popular cashless payment companies in Malaysia.